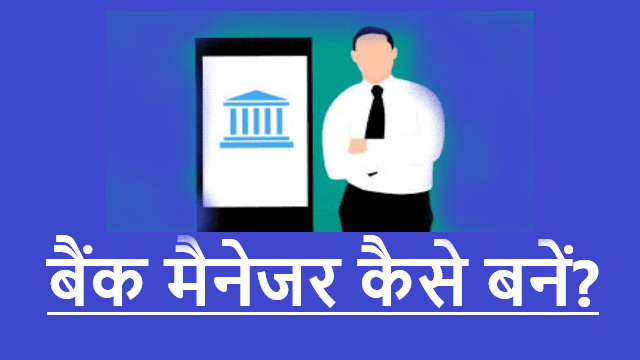 Becoming a bank manager usually involves a combination of education and experience in the banking industry. Bank managers must have both technical and social skills to perform their duties well. If you are interested in banking then there are many job opportunities that you can explore.
What is a bank manager?
A bank manager oversees a particular branch of a bank, heads its staff and oversees its day-to-day operations. They manage the banking team, work to drive sales and ensure excellent customer service. They are also responsible for hiring and training new employees, consulting with customers, assessing employee performance rates, and engaging with the local community to attract customers.
Here are some steps you can take to become a bank manager.
While it is possible to become a bank manager with a bachelor's degree/diploma, most banks prefer to hire candidates who have a bachelor's degree in a field such as finance, business or economics.
Gain experience in the banking industry : Many people start as a customer service representative in a bank and rise through rank and experience to become a bank manager.
be ready for promotion : Be prepared for promotion and seek opportunities, bank managers are often promoted from within the company and being aware of opportunities will pay off.
Some banks also look for advanced degrees such as an MBA as criteria to become a bank manager, and an MBA in finance or a related field will be of great help in becoming a bank manager.
Develop Your Management Skills: Bank managers are responsible for teams of employees, so it's important to develop your leadership and management skills. You can do this by taking on management responsibilities in your current role or by obtaining formal education in management or leadership.
network : Building relationships with other professionals in the banking industry can be a great way to learn about new job opportunities and stay informed about industry trends. This may include attending professional association meetings, getting involved in the online banking community, and attending conferences and other networking events.
It's important to note that each bank has its own specific requirements, so do your research with the bank you're interested in working for.
How long does it take to become a bank manager?
It may take you at least five or six years to become a bank manager after 10+2. An undergraduate degree course takes you three or four years. After completing your graduation degree you can prepare for banking exams.
Depending on your skill, it may take you a year or two to clear the banking exam after your graduation. But you may need another three years to get promoted to the post of Bank Manager from within the company.
If you want to choose the post-graduation route, you will need to spend two years after your graduation for a master's degree. After this you can directly apply for the post of Bank Manager.
Which subject should I take to become a bank manager?
If your goal is to become a bank manager, consider choosing the right stream after 10th in school. It helps you to build a solid foundation for banking jobs. Here are some examples of subjects you can study at different educational levels:
After your 10th standard in school, you can opt for commerce stream where you study the basics of accounting, finance and economics. Another subject that you should choose is Mathematics where you study number series, probability, time and functions, data interpretation, permutation and combination.
To enter the banking sector, you usually need to clear a competitive exam that tests your basic computer skills, general knowledge and quantitative skills. So study these subjects also.
What is the starting salary of a bank manager?
The average base salary of a bank manager is ₹5,55,525 per annum. Bank managers may have other components on top of their base salary, which together make up their annual income. If you are a bank manager in a government bank, you will also get other benefits like Leave Travel Allowance (LTA), Government residential accommodation till you are in service, Dearness Allowance (DA) etc.
What is the job of a bank manager?
Bank Bank managers have to perform a lot of duties in order to run the operations smoothly. As
Addressing concerns and solving problems with customers
Develop strategy to achieve sales goals
Continually working to improve the level of customer satisfaction
Manage employees and assist them in their day to day activities
promote teamwork among employees
Frequently asked questions (FAQs)
Q : Can we become bank manager directly?
Ans: If you complete your Master in Banking, Finance, Accounts, or Business Administration, then you will be eligible to apply for Bank Management Jobs.
Q: What is the qualification of a bank manager?
Ans: Bachelor's and/or Master's degree
Q: What is the highest post in the bank?
Ans: The highest level post in a bank is that of CFO (Chief Financial Officer).